Regularly, we see new fad diets appear, as if there were no current solution that would work. However, there are principles to follow that lay the foundations for success, such as preparing the balanced and varied weekly menu in advance. In 30 years of experience in nutrition, I can tell you what works really !
Going on a diet is not just about eating differently, it's about profoundly changing your eating habits, of course, but also your lifestyle.
A balanced and varied weekly menu
A little good fat, in the form of sauces. This amplifies the satietywhile making you enjoy the gourmet flavor of seasoningswhich bring a little gourmet pleasure in the diet, essential not to crack.
Lean proteins, again to amplify the feeling of satiety, but without the bad fats of certain meat products.
Some complex sugars in the form of wholemeal bread, legumes or cereals with low caloric value or low glycemic index. Keeping complex sugars to a minimum helps maintain muscle reserves.
Distribute them in your balanced menu of the week. The more you anticipate, the more chances you put on your side.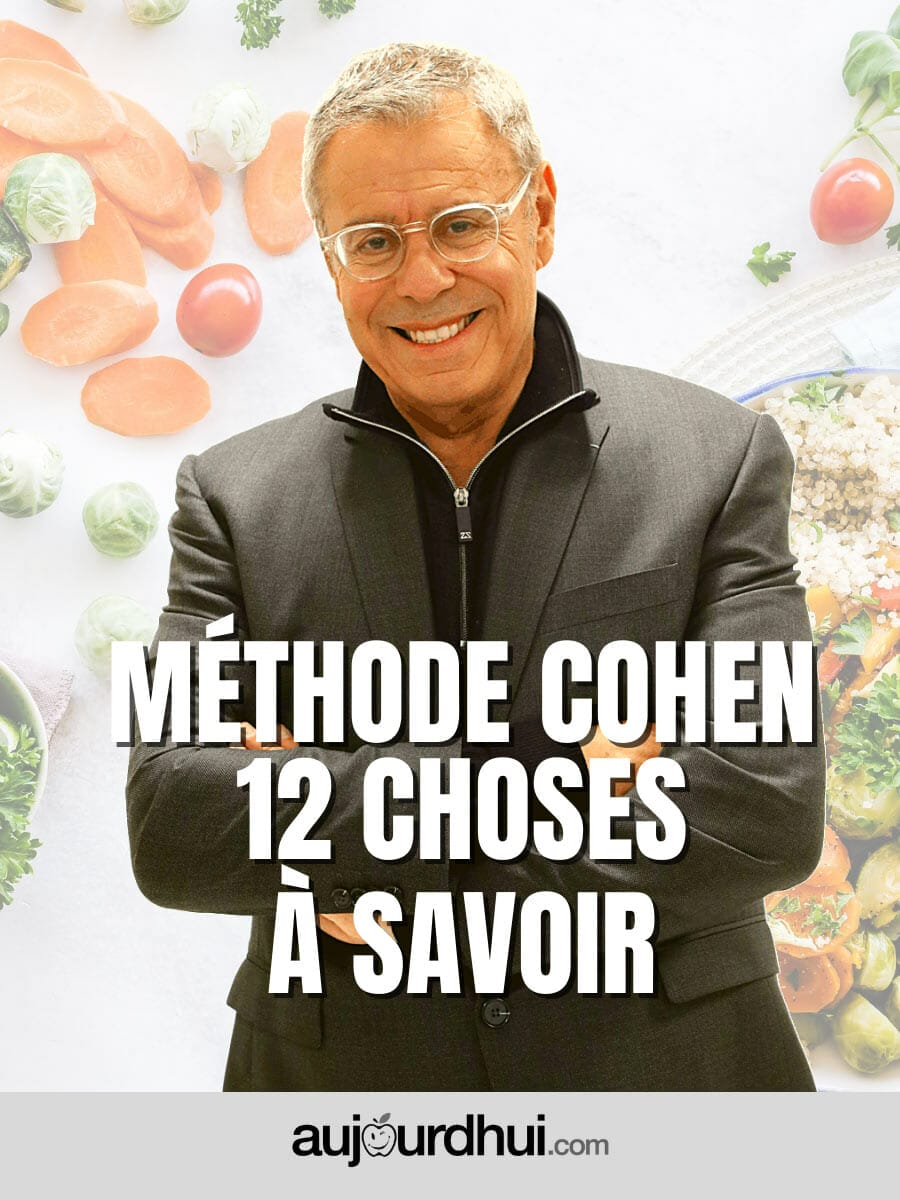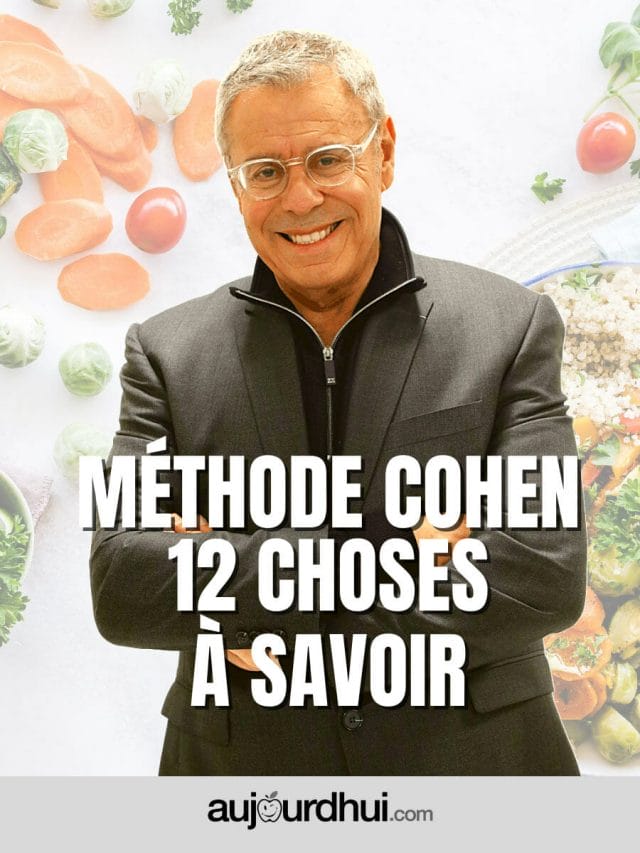 And by focusing on legumes (their glycemic index is lower than that of cereals), fiber intake is improved (to improve satiety) and we limit the caloric impact. Preferably low glycemic index vegetables. This further reduces the amount of sugar absorbed.
Total elimination of fast sugars. This also applies to fruits in the attack phase. For sweets and other treats, this seems like a no-brainer.
How to use the plan
For womenThere are two phase : the first lasts a month, or even more depending on the targeted weight loss. As soon as you have reached your goal, you move on to phase number 2. Then, to accelerate weight loss, it is possible to alternate phase 1 and phase 2 for a period of 15 days. In case of weariness, you can also cut phase number 1 by a week of phase 2.
For men, only phase 2 is recommended, unless you want to lose weight a little faster. In this case, alternate phase 1 and phase 2 for a period of 15 days.
Food distribution
You must consume every day all the foods mentioned in the balanced weekly menu that you have prepared, respecting the quantities indicated. You can completely reverse the dishes on the menu, or even split. For example, you consume a dairy product and a fruit as a snack at 5 p.m.; in this case, you need to remove them at one of the meals.
Timings aren't important either. You can thus take the food provided for breakfast in the afternoon, for a snack. Or eat more at lunch and reduce the evening meal accordingly. There are no rules in this matter, the important thing being to find your rhythm by eating everything that is planned for the day!
A brief detox fast as a recovery system
In all diets there are phases of slowdown, even plateaus that can discourage us from continuing. Whether it's because of a slack in the program, mistakes we don't realize, a slowdown related to weight loss, the result is the same: abandonment.
To overcome these critical phases, here is a short and effective recovery program, which is based on an express detox. It should not exceed 3 days.
This program can also be used in the attack phase by people who want to lose weight quickly from the first days to find emulation. Without going overboard with a total fastwe can use this sequence of two to three days which provides for a very reduced diet while keeping the essentials.
Finally, it is also suitable in case of deviation. Because, I repeat, it is natural to make some deviations during a diet. To compensate, it only takes one day from detox program so that everything goes back to normal, provided that it is a real sprain: a festive meal or a very convivial evening.
In the event of small deviations once you have prepared a balanced menu for the week, you must wait until you have made several (a cake on Monday, four squares of chocolate on Wednesday, two glasses of wine on the weekend) to make a detox day, which will be enough to get you back on track.
During this recovery phase, you can consume as desired vegetable broth (the vegetable cooking water, which you will salt very little) to take advantage of its minerals and moderate the appetite.
You can drink unlimited water and hot drinks (tea, coffee, herbal teas), without sugar or sweeteners. Ideally, try to consume the juice of one lemon every day.
Invited to friends or to a restaurant? Carefree !
There, finished the balanced menu of the week pinned on the fridge, we will have to do with the means at hand!
The greatest danger will lie in the friendliness that will be around you as well as in the products that you will be able to eat without realizing it, such as bread, wine and biscuits served as an aperitif.
The water will be the ideal drink to accompany your meal, unless you prefer to swap the dessert for 1 to 2 glasses of wine.
Fill your glass with water and drink as much as possible at mealtimes so that, during empty periods, you are not tempted by snacking on products that are on the table. You have a rule of do not refill and not finishing your plate if the dish is served generously.
Always be sure to find in your meal a source of protein (lean meat, fish, egg, etc.) with little or no sauce, in the form of grilled meat, en papillote or poached, raw and/or cooked vegetables without fatty sauce, starches or bread, dairy products and raw or cooked fruit.
Also consider if you can choose your restaurant well : it is naturally easier to compose a balanced meal and resist temptation in a Japanese restaurant than in a Savoyard restaurant! In addition, depending on your choices, you will have to compensate at the next meal.
And why not integrate this invitation or outing to the restaurant into the balanced menu of the week? Predict deviationsit is already a way of catching up with them.
Stabilization, does it exist?
In the majority of cases, overweight is chronic. Once you finish a diet, you are in dietary control for the rest of your life.
What does stabilization actually consist of? In this phase of diet exitit is generally proposed to gradually increase the energy level of the diet until reaching the level where there is neither gain nor loss of weight.
Exercise is tedious, because it requires constant control of calories, meals, preparation of dishes. In some extremely careful and very rigorous people, it can work.
In reality, the only interest of stabilization resides in the fact that the regular observance of food constraints is a motivation source. And if you continue to make your menu of the week balanced, then it's gangé!
After losing weight, you will need to keep an eye on and control your diet for life. This should not be a constraint, but without this regular control, which will become a habit, the pounds return regardless of the diet carried out.
Stay in control!